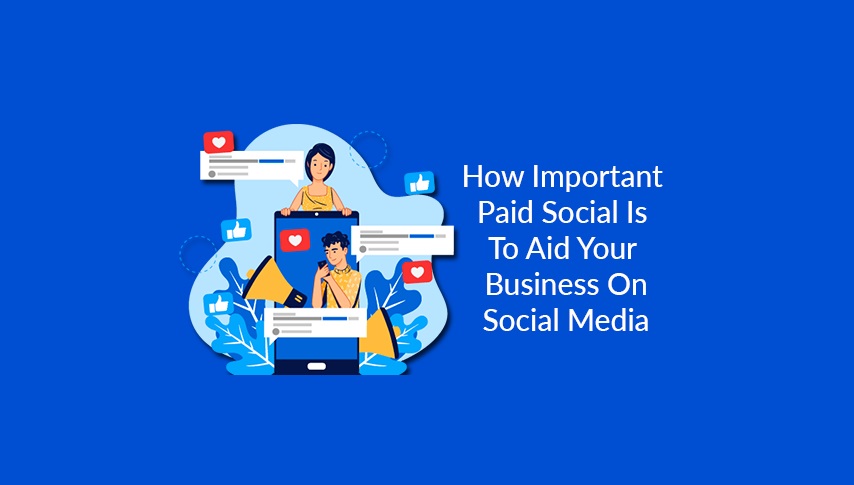 The landscape of social media is evolving at a consistent rate. There's no stopping social media marketing as big business houses have found a new, immensely appealing shelter in Social media to sell products and services.
Talking about numbers, according to different social-media platforms, it is said that 68% of US adults use Facebook, 35% are fond of Instagram, 29% Pinterest, and 24% Twitter. Sorted by age, 88% social media users age between 18 to 29 years, 78% age between 30-49 years, 37% are above 65 years of age.
2019 witnessed more than 2.77 billion people actively using social media. With the pandemic hitting one and all globally, these numbers must have increased immensely in 2020. When everything is right in front of us, then why not promote your business on social media, where you have a better reach.
Social media not only multiplies customers, but it also helps in multiplying your brand value with relative ease. If you are an ardent user of Facebook, then you must be aware of the Facebook marketplace feature. This is one channel through which many goods and services attract customers at a marginal rate.
With every good thing, there are some limitations. The same goes for Social media. People adopt different techniques to combat the limitations to elevate their business further. One of those techniques includes the use of paid social ads, especially when you are a rookie in social media marketing, and want to stamp your authority right from the word 'go.'
Now let us further discuss the difference between paid media and organic media.
Organic vs. Paid social marketing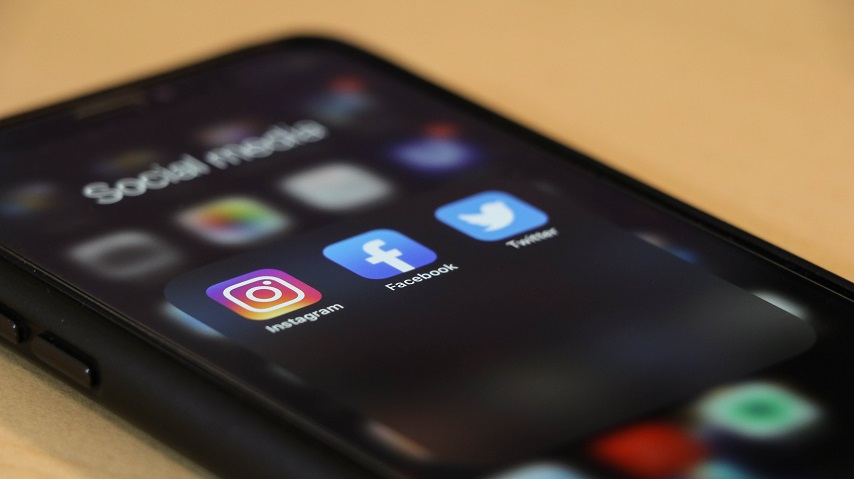 It is quite essential to understand the difference between paid and organic social marketing.
Organic social marketing
With organic social marketing, you are bound to use the free tools provided by the respective social media platform. Consider an example; if you are using Hootsuite or Buffer to schedule and publish tweets on Twitter, then it will be considered organic. This is because both Hootsuite and Buffer are a feature of Twitter, you have to pay for the license, and there will be no further cost.
Paid social marketing
Paid social marketing includes paying to display advertisements or sponsored messages to social network users based on their profile. It gives you a little more control over unreliable systems that don't always put business first when it comes to free content. This allows them to reach new heights, and at the same time, your ROI also increases for both paid and social campaigns overall.
Stuart Kerr, Head of Digital at Library Games, lends his support to paid social marketing.
Here's what he said:
"Many eCommerce practitioners are familiar with the pay-per-click model from their dealings with search engines; however, while many paid social campaigns will also charge on a per-click basis, the path to conversion may not be as direct as with search, if transactional at all.

While the targeting capabilities of paid social are beyond doubt, marketers need to be aware of the different mindset of social users when compared to that of a user conducting a transactional search query. They should use this to tailor their messaging.

Paid social adds another channel to an already crowded and fragmented conversion funnel; keeping track of return on investment is critical."
Why should one opt for Paid Social?
One of the significant differences for using paid media is that with paid media, you can even reach audiences that are not currently engaged with your brand. It also helps in generating more followers or clicks, which might traditionally take significant time.
So, if you are wasting time wondering whether to opt for paid social marketing or not, I am going to share some reasons supporting the inclusion of paid media as a part of your digital marketing practice.
Increases brand awareness
One of the critical things paid social do is, it boosts your brand awareness to a great extent. The dynamics are simple; the more your business appears in the newsfeed of other users, the chance of your brand to leave an impact in user's minds also increases. Engagement and brand credibility increases with this sort of practice.
You can also create creative and informative social ads to create positive brand awareness. Always adapt stuff that could be garnered or captured quickly by the users; this could be anything like colourful texts, unique photos, and different colour schemes. Customers' attraction will eventually lead to qualified sales.
Reach is extended
With paid social, one thing is assured that is your ad will be seen and reached to more audiences as compared to the organic social. This will help in increased leads, sales, and website traffic.
While creating content, there should be proper research ranging from gender, location, age, and preferences of the audience so that your content is satisfactory. The mindset and preference of audiences can be identified by paid social.
Engaged audience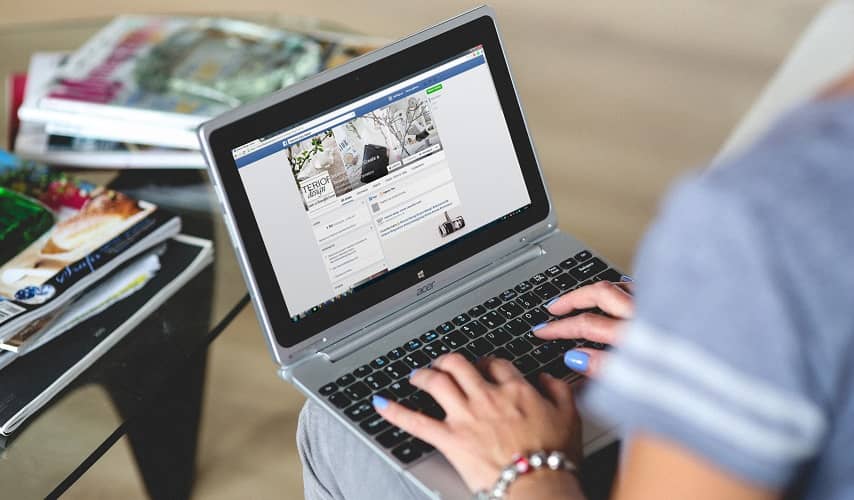 To engage the audience and retain them, your content should be worthy. When you target people within their social media feeds, you are reaching out audience who are comfortable engaging with the content.
It is evident that these ads help in pay-per-click and lets you engage with new users every time.
Customized budgets
This is something that small businesses will easily relate to. Small businesses start with a limited budget, and paid social is a costly affair. Therefore, these business houses need to ascertain their account before they start paying for ads on social.
Many platforms offer the pay-per-click (PPC) model, i,e; you only have to pay when a user clicks to see your ad, otherwise, there is no need to pay a single penny. Therefore, do your research and find out the best measure, which is budget-friendly.
Maximize content marketing
Social media demands quality and impactful content for better reach and to enhance your business growth. According to a survey, 73.4% of users follow a particular brand because they are interested in their products and services. You have to bank upon the curiosity and nature of your followers with educational content.
Ads for content also helps in driving web traffic, enhance engagement on social media, and improve the ROI of your content marketing.
Targeting based on interests
It is always an excellent idea to serve users what they want. This will reduce your effort in wandering and will save time as well. Therefore, always target users according to their interests. If this is done smoothly, the users will see relevant posts in their feeds that won't be out of place with their organic posts.
Location targeting
Location targeting is one area where you can easily focus your budget and efforts. It would help if you made your targeting localized that will be determined by the minimum audience size required to run a campaign.
The target size differs from platform to platform. For example, Linkedin is limited to target big cities, whereas Facebook allows you to target cities, towns, and a radius around them.
To get quick results
As compared to organic social, the paid social is capable of generating quick results. You are limited to show your message, which is already following you with organic posts. However, with the help of paid media, your post can get to the right people at the right time to help you get better exposure and better results.
Reconnects with long lost followers
Sometimes what happens is, you may have lost customers or followers who haven't interacted with you or your content in a while. This generally occurs when these lost souls haven't connected with you on social media.
To get your long lost followers or customers back, use ad campaigns which are prolifically designed to target each of these audience niches with the right content and an appealing offer to get them back as active customers.
Create versatile ads to explain why following you will benefit users
Creativity should be at the peak while creating different ads. We all know follower count is the only thing that is treated as a priority in paid media. An increase in the volume of followers is all that you wish to see.
Using low-cost, engagement-oriented campaigns is the way out to transform users into followers and eventually into customers. Promote high-engaging content to grab users' interest, however, you can also design campaigns that describe your brand's importance and why people should follow you.
And once again, the more people see you, the better is the possibility of gaining more followers.
Conclusion:
Social media has now become a critical channel for promoting goods and services. They have products ranging from different qualities to different genres. As organic reach on has started to fall and is expected to be the same in the near future as well, paid social media is the only thing remaining to boost your business approach.
No matter what scale business you are running, you have to adapt this technique to boost your market and elevate more customers. Paying media allows you to amplify your reach, enhance targeting, and drive more significant results.
So, thinking time is gone now. Do not make your business suffer and get it into the mix of social media marketing sooner rather than later.
Author:
Anshul Sharma- the CEO of BrandBurp is a man with a vision, and is always keen when it comes to following the digital marketing trends up and close. An entrepreneur who always tends to take his game one step ahead from others makes him a culminating figure in the field of digital marketing.