If you are in the e-commerce business and think that the relevance of email marketing has either dropped or that spending your marketing budget on it was nothing less than betting on a horse, then you might want to take a look at some statistics. But before that, let's have a look at what e-commerce email marketing is.
What is e-commerce email marketing?
E-commerce email marketing is when you use emails to build relationships with your present or would-be customers, thereby moving closer to generating revenue for your business. Not just that, email marketing helps you grow your business in many ways.
Email marketing has a high ROI: it generates around $42 for every $1 spent.
It is a very effective and cost-efficient tool that helps you engage with your customers on a one-to-one basis. No matter how traditional this direct marketing channel is, it remains to be one of the tools which if used strategically, can help in customer acquisition and customer retention, generate word of mouth promotion, and give a push to your prospects to try your brand out.
According to Statista, the number of email users will grow to 4.48 billion globally by 2024 and the number of emails sent and received every day will roughly grow to 347 billion worldwide in 2023. This depicts how vast opportunities are offered for your e-commerce store.
Common mistakes committed in e-commerce email marketing
It takes time to show the results of a successful marketing strategy. It may be the case that you haven't fully understood how to leverage this channel or that despite using this channel, you are not able to reap the full benefits of it for your e-commerce business. Where is that you are falling short?
1. Not sending as many emails
According to statistics, 81% of SMBs rely on email as their primary customer acquisition channel, and 80% for retention. No matter how big or small your e-commerce store is, email marketing is important as a medium for communication with your customer.
First thing you must do when a customer subscribes to your website is to send a welcome email, the opening rate of which is 82%. It can be used as a great advantage to tell your new customer about what your brand does, its values, and what it has to offer to the customer.
Any freebies promised in return for signup or subscription must be immediately given, be it a coupon code or a free reads or a percentage off on the first order, etc.
Sending a welcome email and then forgetting your customers is where your customer will go to your competitor. Statistics show that 49% of customers like to hear from their favourite brand every week.
Thus, this is your chance to offer promotions, send recommendations based on the customers' interests, sending them friendly reminders for card abandonment or when they haven't visited your website or app in a while and thus retain them.
2. Sending too many emails
It is reasonable and justified to connect with your customers through email, but blasting their inboxes frequently with your mails might come across as sales and can impact negatively on your brand. On average, a working person receives 121 emails per day, that makes more than 44,000 emails each year! So it's clear that one of the top reasons why people unsubscribe from email lists is because they are bombarded with emails.
Statistics show that the open rate is around 25% for 4-8 emails per month and the rate falls to around 13% for 17-28 emails per month. If your emails are not timely planned and keep infiltrating the customer's inbox, it is liable that he/she gets annoyed and your mail might even end up in his/her spam folder.
You certainly wouldn't want your time, efforts and money to go wasted like that. So rather plan your email campaigns, make a content calendar and send them at the right moment, just when your consumers will be looking for something like that.
3. Sending without permission
It can feel like an intrusion of privacy if you start invading inboxes of people who haven't subscribed to you or haven't agreed to receive a communication from you. This can bring you unsavoury reputation and you can even be fined for doing so, for example under General Data Protection Regulation.
Double opt-in involves customers themselves providing their email address to receive emails from you and then have them confirm by clicking a link in an email you send them. Thus getting permission and knowing the rules is crucial.
4. Outdated email list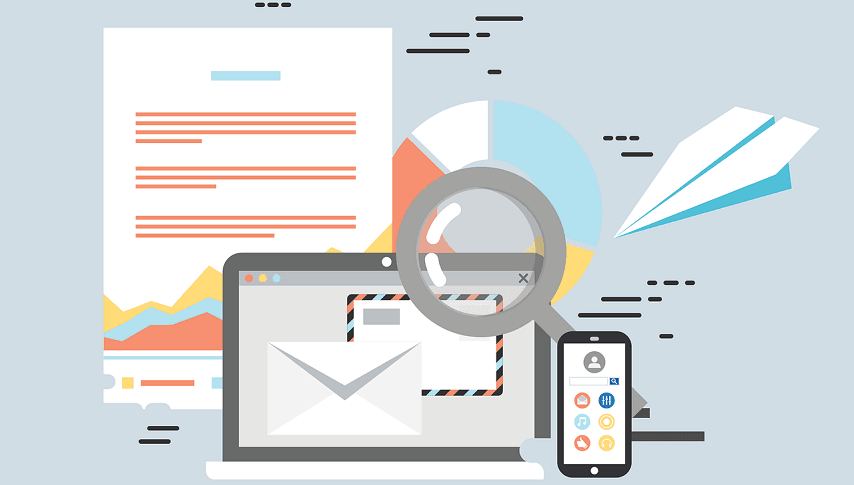 It may be the case that you are sending out emails either to people who have unsubscribed from your list or to invalid email addresses. Now there are two repercussions of it: you are being unnecessarily charged for mails that are unwanted by customers and sending emails to too many inactive addresses can get your account blacklisted by some email providers like Yahoo or Google.
It is natural for businesses to gain back lost customers, but sending them emails without their permission can push them farther away from your brand. Also, you will have a hard time if your account gets blacklisted. Thus it is important that you validate your email list time and again.
5. Poor subject line
You customers receive an insurmountable amount of emails in a day and it is quite possible that despite a good strategy your email is not being opened. What can be the reason?
While skimming through emails, there's a strong chance that your email is overlooked because the subject line isn't concise and catchy enough. It may fail to grab the attention of the customer. In fact, according to research, 47% of email recipients open emails based on the subject line alone.
Hence it is important that your subject line arouses the interest of the recipient, has a concise message, is not more than 15 words long, tells what the particular email has in store for the customer. For instance, according to Forbes, 56% of brands which use an emoji in their email subject line have a higher open rate than those who do not. Testing your subjects line using the A/B test can be helpful.
6. Sending mails on the wrong day/wrong time
While the subject line and the content of your emails can make or break your campaigns, the timing of sending them out matters as much. You will not want to send a communication to your customer when she happens to be flooded with work or asleep. You need to know which of your customers are most likely to see a message from you at a particular time and utilise it to convey your message.
Many marketers advise that you must send out your emails on a Tuesday/Thursday. Also, since Monday is the busiest day for most working people, you should avoid sending emails then. The results may also vary depending on the kind of offerings of your e-commerce store.
Thus, your approach can be to send emails, track the engagement and identify the time when open and click rates are high.
7. Not fitting on the mobile screen
According to some sources, the email open rate on mobile phones is close to 50%. Thus, you could lose out on a huge chunk of customers if your emails aren't optimised for mobile screens. Use the right template, gifs, videos, images, etc. which work perfectly on mobiles and test your emails for mobile compatibility, thus ensuring that your customers get a good mobile experience.
Don't forget that what looks good on the desktop may not look good on mobile and that many people disable images for emails on mobile. So the message you want to convey should be drafted considering these things in mind.
8. Forgetting to personalise or segment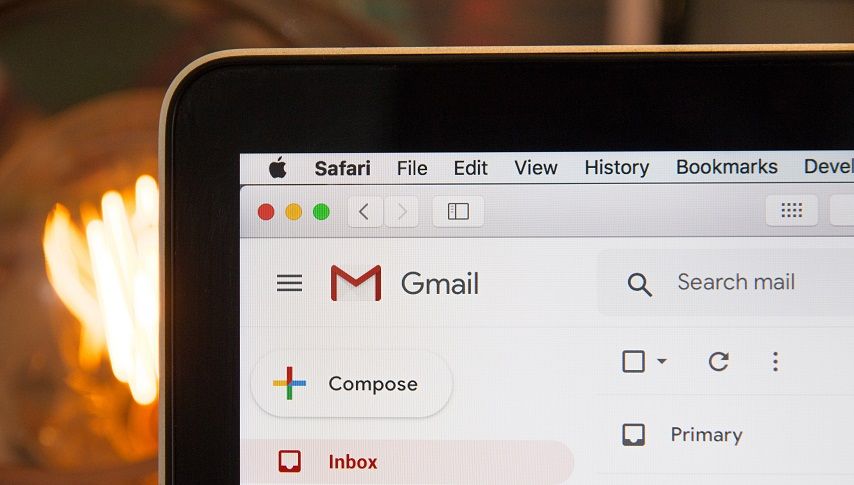 You can't deny it feels good if you are addressed by your name in the emails sent to you, or if you are sent suggestions about what will best suit with the pair of jeans you bought a few days back. Caring about your customer is what builds a relationship with your customer.
You should avoid sending the same mail to all. Once you segment your customers based on their age, location, gender, their interests, their past purchases, their search history etc., you can personalise the emails you send.
Personalised emails have a high open-rate and a high click-through rate. But remember not to mess up the names or recommendations, because that can cost your business heavily.
9. Missing the CTA in communications
The email marketing campaigns you design must be spaced out, well-timed and according to the specific goals you aim to achieve at that particular time, should include a compelling Call-To-Action (CTA). You should not leave your customers wondering what to do after they receive communication from you.
You can direct them to your website, or a new product category you've introduced, or any interesting feed on your website or your social media handles that you think might interest them. You may even use the opportunity to upsell or cross-sell.
An important thing to note is that the landing page you direct your customers to via the CTA should be relevant to them, otherwise it may result in a high bouncing rate.
10.Content of the email not interesting
Gone are those days when emails used to be longer texts simply wanting the customers to buy from your e-commerce store. If you are looking to retain your customers, you have to offer them much more. To get their attention within a first few seconds of them reading your emails, make the content of your email so good that they eagerly wait for your upcoming emails.
For instance, an emoji in the subject line can increase the open rate by 29%. Make sure your pre-header which is in continuation with the subject line is compelling enough for the email to get opened. The context shouldn't just talk about your products or your services, but it should let the customers know how it is valuable to them. You can try combinations of emojis, videos, gifs etc. but try to keep it subtle.
So now that you know where the room for improvement is in your email marketing techniques, you can build your strategies accordingly. You must always remember that business is now a two-way street and as much as you give to your customers, your customers return the favour. So put your best foot forward and see your business growing.
Author Bio:
Ekta Patel is an e-commerce consultant and technical writer at Selected Firms. She is also a digital enthusiast who loves to write on various trends including Tech, Software Development, AI, and Personal Development. She is a passionate blogger and loves to read and write. She has 5 years of experience in developing content and new ideas of presentation for company websites, blogs, whitepapers, business collateral, and case studies. Besides her passion for content writing, she is an avid fan of football and loves to dance.