Selecting the best and most effective digital marketing strategy can prove to be quite a daunting task. Whether you are starting up a new business or looking to improve your business's current marketing strategy; you will be faced with the challenging task of deciding where to focus your energies, efforts and essentially your marketing budget.
Sadly there is no standard strategy that will be ideal for everyone. Rather a mix and match approach; using multiple strategies is what's known to work best. But this isn't as easy as it sounds! When choosing what marketing strategies will work best for your business, it can be difficult to know where to start. Here is an overview of the most effective digital marketing strategies that we picked up from this year.
SEO Maximisation
Search Engine Optimisation (SEO) is probably the most crucial part of digital marketing. This basically refers to maximising the number of hits or traffic that your website receives. A form of non-paid marketing; SEO helps improve rankings and create awareness about your brand when a person searches something using a search engine on the internet.
Try to think from your customer's perspective
Just because you approve of an advertisement, doesn't mean it is okay! Investigate your audience; find their likes, dislikes, their typical wants in a product/service and the customer's wishes.
Demonstrate through your advertising how you will tackle a typical problem of a prospective customer. Show that you care about them. Make it show through your advertising that you understand and know how to solve or tackle their problems.
Creating a responsive web design
Since most people nowadays use mobiles to browse more than they use their laptop or computer screens, it has become crucial to design web pages that can be easily viewed on mobile screens. With "responsive programming" you can make your website to automatically adjust to every mobile screen.
In this regard, it would be prudent to hire an expert of AMP (Accelerated Mobile Pages). This would ensure that your website is compatible with mobile software and loads easily on every kind of cell phone browser.
Marketing Automation
Marketing Automation, in essence, refers to special software platforms and technologies designed solely for the use of the marketing department. This helps organisations to effectively market through a variety of different channels and automate tasks that tend to get repetitive.
In order to make your marketing strategies more effective and efficient, invest in a CRM (Customer Relationship Management) with a built-in marketing automation program. This will help you save time, and can make your marketing operations run faster and more smoothly.
Marketing with the help of Influencers
Since hiring celebrities to promote your product or brand can prove to be quite expensive at times, you can hire "influencers" to promote your brand. As opposed to celebrities; influencers are usually just common people with a significantly large number of followers and important connections on social media sites. Search on social media and try to find trends, products that are discussed or featured by regular people.
Approach these influencers and ask them if they are willing to promote your brand or product. While some may agree only to work for you in exchange for money, others might be more willing to just settle for free products. This arrangement works best with fashion, health care, and beauty products.
Video Advertising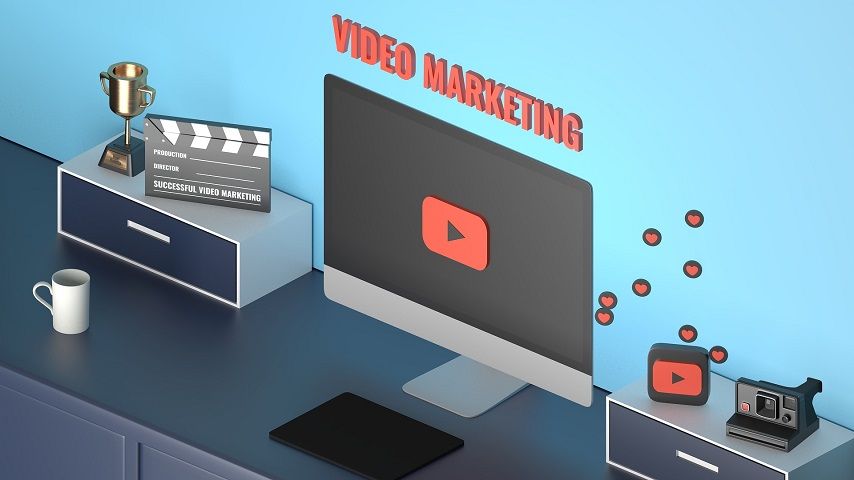 In this era of digital marketing; video advertising should be an integral part of your marketing strategy. Recent studies have shown that more than 87% of online marketers use video content of some sort to advertise their products.
Bloggers are often used by businesses to promote their product/service. Consider the needs of your prospective customers, and make videos that contain content dealing with and solving the customer's problems. It is also advisable that you keep the videos short and to the point but appealing and stimulating. People nowadays do not have a long attention span and tend to move on to other things if they find a video too long or boring.
Engaging Content
Make sure that the content you are using in your advertising is interactive and stimulating. People appreciate and enjoy content where they are able to interact. Quirky quizzes, polls, infographics and similar content have been gaining massive popularity over the recent years.
Social Media
The number of Social Media users worldwide has been increasing at a profound rate. Facebook, Twitter, Instagram and YouTube are where most of the people spend their time and interact with their friends and family.
Social Media is the perfect platform to run a digital marketing campaign from. It is probably the most diverse stage and can help reach out to people belonging to a wide range of demographics.
The main purpose of all the strategies specified above is to gain customer attention and attract them towards your product/service; by providing them with personalised advertisements and promotions.
We hope that this article provides you with some useful insight and gives you sufficient direction as to where to begin your marketing journey. But do keep in mind that often the best strategy, is multiple strategies integrated and tailored into one that fits your business's requirements.